Eliminate blockages and builds-up in storage units and gas lines present in the process. Reduce material flow problems before and after combustion
Our industrial cleaning solutions for waste treatment and incineration plants remove blockages and concretions in storage units, gas pipes and flue gas treatment.
Our services enable blockages of sand, lime, cement, ash, raw meal, clinker
Here are some examples of our cleaning solutions : 
Cleaning during furnace/Kiln inlet shutdowns
Cleaning the feed hopper chute
Cleaning of furnace inlets and bypass, tertiary duct
Cleaning of the lime kiln – vault
Cleaning of the gas ducts
Cleaning of the smoke box
Cleaning of the preheating tower
Cleaning of cyclone and gooseneck
Cleaning of the crusher
Cleaning of dust collector filter, catalyst, SCR
Cleaning of the slide
Cleaning of the flour chute
Cleaning of and storage silos, cement silos, raw meal silos
Cleaning of bridging
=> Cleaning solution with AIRCHOC air cannon cleaning system, air blaster.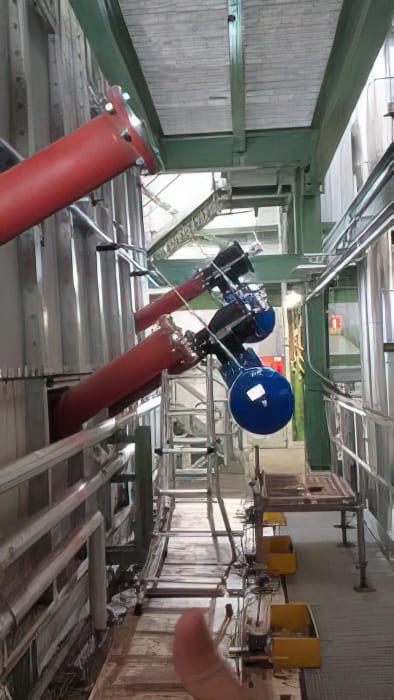 Reduce dust and recover material at various locations in the plant for each step of cement production :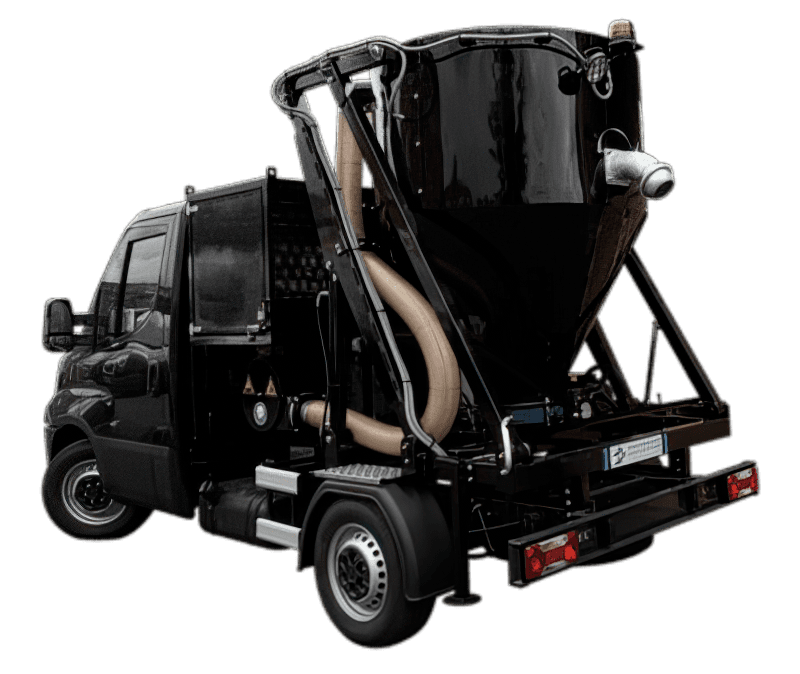 We offer suction solutions for vacuuming of cement, clinker, lime, ash, coal, iron ore, clay, alternative fuels
Some examples of our industrial vacuum solutions :
Cleaning of raw material storage area
Cleaning of the grinding area
Cleaning of packaging and bagging area
Cleaning of cement mills
Cleaning of kiln vaults
Cleaning of ATEX areas
Eliminate overflow from the conveyor belt, transport belt
Standard Industrie offers solutions to eliminate overflow from the conveyor belt and transport belt.
Containment of the conveyor, sealing of the belt
Dust suppression, sealing
=> Conveyor containment and belt sealing solution: Thanks to the belt containment provided by the LIFTUBE® device, the product circulates as if it were in a hermetic envelope, which reduces the flow of material to the outside and the loss of material from the belt.