Our belt conveyor accessories:
The solution to sealing and safety problems
The patented LIFTUBE® system and dust collector are accessories for belt conveyors.
The LIFTUBE® allows the belt to run over a horizontal tilting centre roller and slide over the tilting side edges. A removable cover fits over the unit to ensure dust emissions from the conveyor are reduced. Only the cover and the central horizontal roller have a size that depends on the width of the conveyor. The conveyor belt and rollers are easily accessible thanks to innovative tilting supports.
The dust collector is a 2m LIFTUBE® system kit including a bonnet on which is mounted a filter assembly with pneumatic cleaning. It allows for the further reduction of very fine dust emissions immediately after a fall.
Belt width: from 500 to 1400 mm
Belt speed: up to 5 m/sec
Throughput: Up to 1500 t/h
Particle size: Up to 500 mm
Product temperature : Up to 300°C
Standard & upgradeable modules
Installation on new or existing conveyors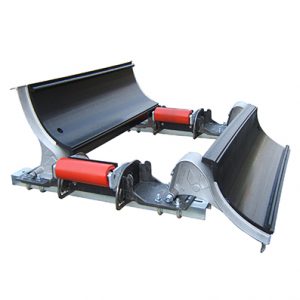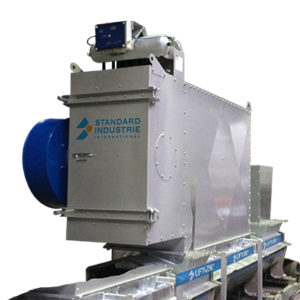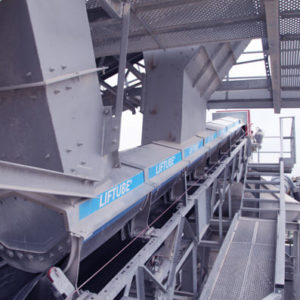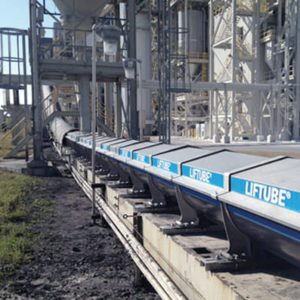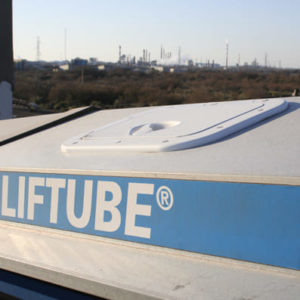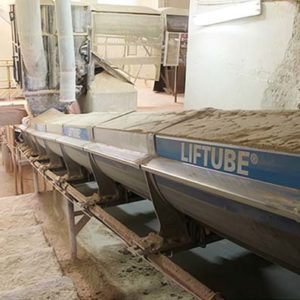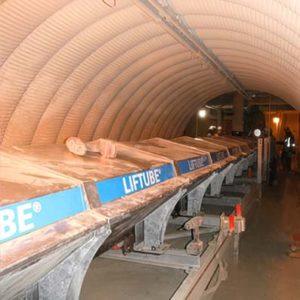 ENVIRONMENT: Reduced dust emissions between the loading and unloading points: compliance with current standards (ISO 14001)
QUALITY: No contamination of the transported product / Longer belt life
TOTAL SAFETY: Protection of the entry points in compliance with decree n°93-40
SAVINGS: No modification of the existing structure / Optimisation of flow rates / No loss of operation
MAINTENANCE: Edges & tilting roller system allow easy and quick access and maintenance
MODULAR: Standard, adaptable, upgradeable elements on new or existing conveyors / Installation on all or part of the conveyor / Accessory for belt conveyor compatible with reversible belt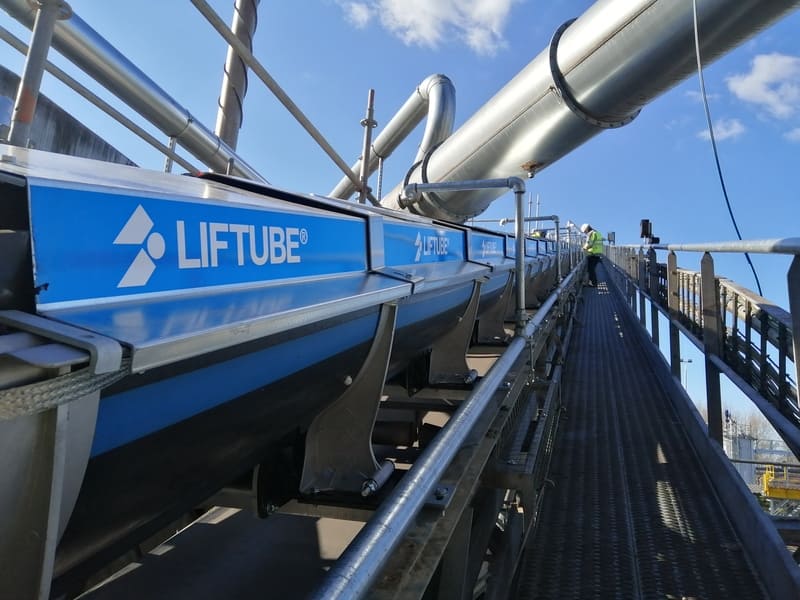 Visits & technical recommendations (sizing and layout)
Supply of the installation plan for the LIFTUBE® accessory for belt conveyors
Possibility of assembly, supervision and commissioning by us
Guarantee up to 3 years
Internal & external training (STANDARD INDUSTRIE Training Institute: IFSI – N° 31 59 05660 59)
After sales service & maintenance contract
Regulatory follow-up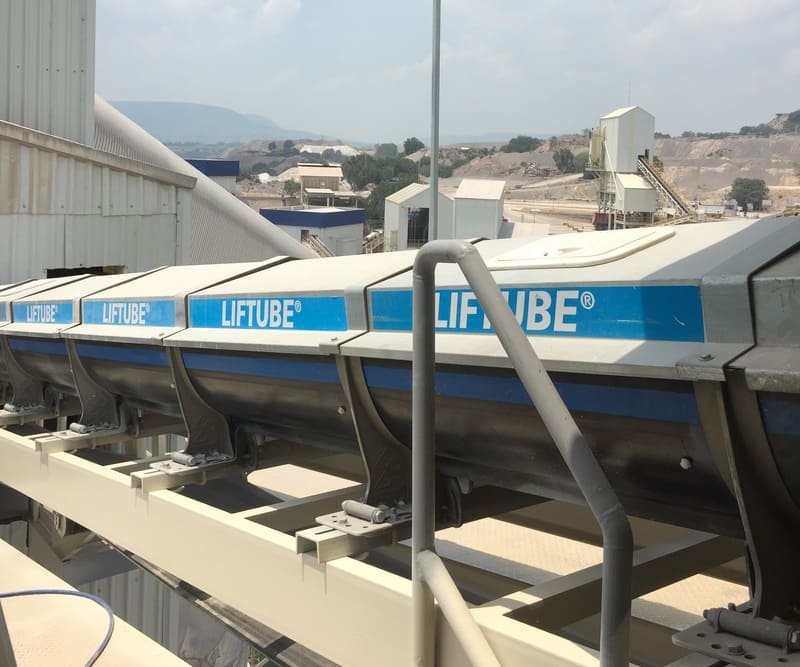 ATEX / Food grade / Self-extinguishing model
High Temperature (Product temperature up to 300°C)
Liftube sealing system use cases